DON QUIXOTE – Licensed

Registry:
Canadian Warmblood
Licensed –
CWHBA #:
AB-[CAN]7975-08 S
WFFS:
Tested Clear (N/N)
Date of Birth:
2008
Colour:
Bay
Height:
16.2 Hands
Owner:
Klondike Victory Farm
Standing:
Klondike Victory Farm
Contact:
Lorrie Jamieson
Address:
39416 hwy 20, Lacombe County, AB T4M 0T8
Telephone:
403-358-0487 403-358-0487 Fax:
E-Mail:
kvf.admin@kvf.ca
Web Site:
www.kvf.ca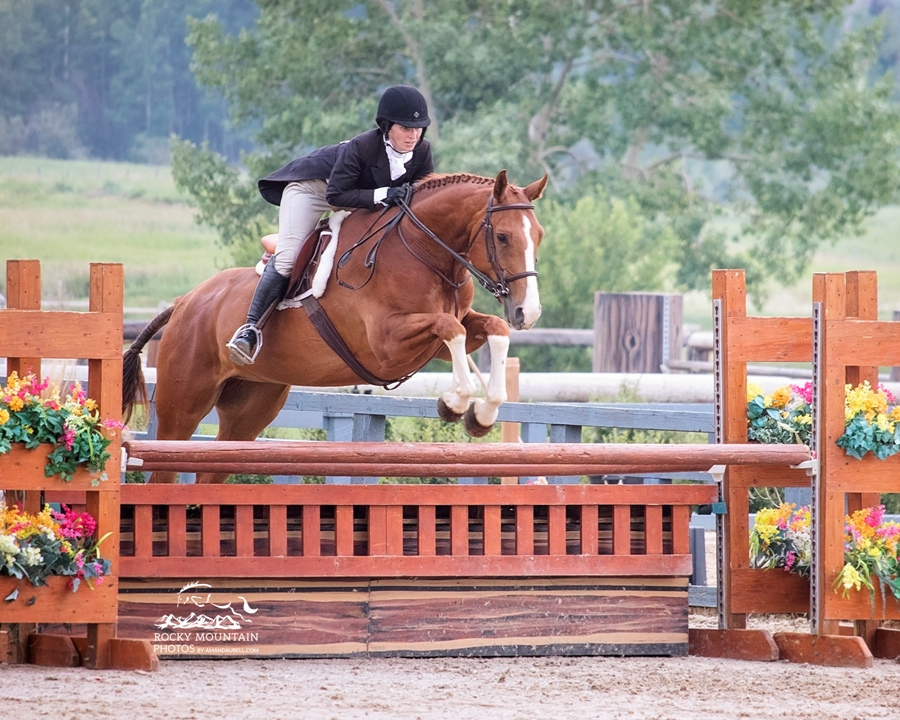 Comments:
Don Quixote is a medium framed, very attractive stallion with an excellent top-line and overall conformation. He was licensed with both the CWB and CSH with very good remarks on his quick reflexes through the jump chute and his breed and sex type. He unfortunately fractured his humerus as a yearling so has been unable to compete but he is well on his way to proving himself as an excellent sire.

Don Quixote has a small but very uniform group of foals on the ground. They have long, correct legs, well set on necks with a good length of back connecting to a strong hind leg and a lovely expressions. His oldest are winning in both the hunter and jumper rings and are proving to be especially nice amateur horses. They jump in very good form, have excellent canters with a natural lead change and are brave yet careful to the fences. Don Quixote is an excellent cross on TB mares or hot mares that need a more tractable temperament and he is defiantly producing amateur friendly athletes. Pictured above is Irresistible 2013 Don Quixote x Indorado gelding who is winning in the Children's hunters in the US and below is Johnny Be Goode 2014 Don Quixote x Calvados gelding winning in the jumper ring.

Don Quixote's sire Gervantus II was himself a show jumper at the highest level competing for many years at the Grand Prix level. He has produced many State Premium mares in Switzerland as well as advanced level show jumpers and an Olympic level eventer. Gervantus II's sire Grannus is one of the most influential sires of his time in Germany known for passing on incredible jumping genes as well as being found in the pedigree's of many Dressage horses. His dam the St.Pr.St. mare Grentanna II also produced Gervantus I who was Licensing champion and then went on to a successful stud career now standing in Holland.

Don Quixote's dam Rosario T was shown under the name Roost T. She competed at the young horse World Championships in Lanken, Zangersheide at the age of 6. She was successful up to 1.45m before her import to Canada. Rosario is a beautiful type with an excellent top-line and huge scope over the fences. Her sire Burggraaf not only competed at the highest level but also has produces numerous international offspring and is also found on the mother-line of countless upper level jumpers. The Burggraaf x Voltaire cross has been an especially good cross of not only upper level jumpers but of exceptional hunters and solid breeding stock. She has had three foals so far and two of them are licensed stallions and the other one was sold to a top professional as a GP jumper prospect.

---
Gervantus II

Oldenburg

330749887

Grannus
Graphit
Grande
St.Pr.St. Frutana
St.Pr.St. Odessa
Ozean-T
St.Pr.St. Gitta
St.Pr.St. Gentana II
Vollkorn xx
Neckar
Vogelwarte
Gentana
Manolete
St.Pr.St. Gervante

Rosario

Dutch Warmblood

98.07964

Burrgraaf
Landgraf I
Ladykiller xx
Warthburg H
Loanda H
Cor De La Bryere
Urbine H
Daphne
Voltaire
Furioso II
Gogo Moeve
Viky II
Drost
Onbekend
---
Breeding Fee: $850

Booking Fee: $250 (Booking Fee Included)

Available by: On Farm A.I., Transported Cooled Semen,

LFG: Yes

Limitations:
NOTE:
The information on each stallion included in this Directory has been supplied by the owner. While every effort has been made to ensure the complete accuracy of all information, the CWHBA and its officers and officials make no claim or guarantee as to the accuracy of same and cannot be held responsible or liable for errors.
Close Window
---