GRAMA OPEN MAIN – Licensed

Registry:
Selle Francais
Sport –
CWHBA #:
MB-[CAN]APPR4217-03 S
WFFS:
Not Tested/Not Declared
Date of Birth:
2003
Colour:
chestnut
Height:
16.3 Hands
Owner:
Edward Balcewich
Standing:
St. Andrews, Manitoba
Contact:
Edward Balcewich
Address:
401 – 755 North Drive, Winnipeg , MB R3J 6E9
Telephone:
204-891-6933 Fax:
E-Mail:
ebalcewich@me.com
Web Site:
http://chachisf.com/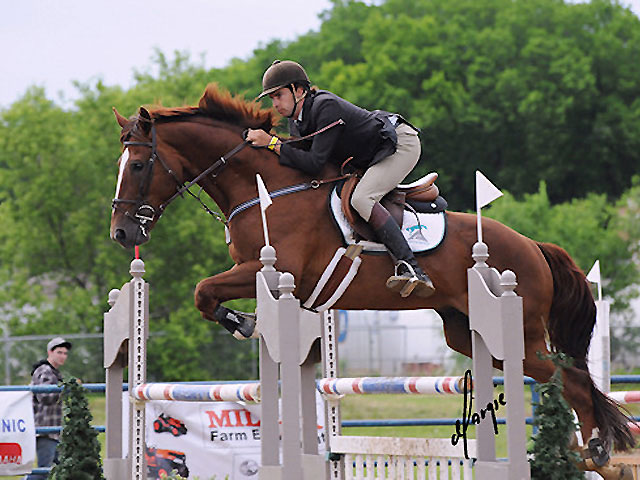 Comments:
Imported in 2011 this Selle Fracis stallion received a 10 for scope, 9 for jump technique, movement,and gaits in his stallion licensing. Placing first at his licensing and second nationally.

This versatile stallion has a large ground eating stride and a bold effortless jump. Showing potential for the dressage ring he is very soft, supple and elastic.

Very versatile bloodlines having blood from both jumper and dressage background, makes this stallion perfect for any of the ring.
---
Hello Du Reverdy

Selle Francis

525723

Bayard D'Elle
Double Espoir
Ibrahim
Quatrieme Espoir
Toscane D'Elle
Gran Veneur
Jesabelle D'Elle
Diva Du Reverdy
Quito De Baussy
Jalisco B.
Urgande B.
Traviata
Elf III
Gerbe D'Or

Quenata Metodo

Brazilian Warmblood

165312

Voltaire
Furioso II
Furioso xx
Dame De Ranville
Gogo Moeve
Gotthard
Mosaik
Renata
Ribot
Ramiro
St.Pr.St. Dorina
Rabitt
Renaldo
Fabrice V.
---
Breeding Fee: $1500

Booking Fee: $300 (Booking Fee Included)

Available by: Live, Transported Cooled Semen,

LFG: Yes

Limitations:
NOTE:
The information on each stallion included in this Directory has been supplied by the owner. While every effort has been made to ensure the complete accuracy of all information, the CWHBA and its officers and officials make no claim or guarantee as to the accuracy of same and cannot be held responsible or liable for errors.
Close Window
---