<
LEETO Z – Approved

Registry:
Zangersheide
CWHBA SPT – Edmonton
CWHBA #:
BC-[CAN]APPR3976-05 S
WFFS:
Tested Clear (N/N)
Date of Birth:
2005
Colour:
Liver Chestnut
Height:
16.1 Hands
Owner:
Lana Smith
Standing:
Rosenol Performance Horses
Contact:
Lana Smith
Address:
13500 Hwy 97 South, Prince George, BC V2N 6B5
Telephone:
250-301-1281 Fax:
E-Mail:
lana-smith@live.ca
Web Site:
www.rosenolperformancehorses.ca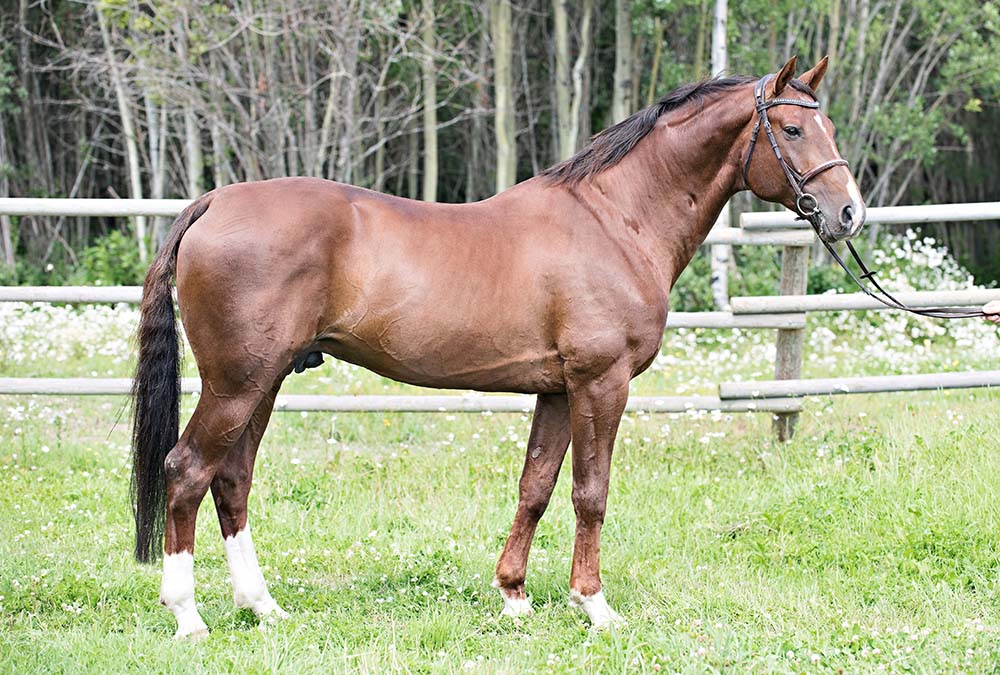 Comments:
Registered Zangersheide with full approval from CWHBA. An elegant mover, with an enormously powerful jump and a great attitude, Leeto Z is the whole package.

Completed the CWB stallion performance test in 2014, and did very well. His temperament and rideability scores were the highest of all the stallions. Although he is undeniably attractive, athletic and scopey, truly his greatest qualities are his kind demeanour, willingness and agreeable personality. He passes all of these qualities to his foals.

With his pedigree and all of his own wonderful qualities, Leeto Z has everything we look for in modern sport horses today.
---
Lucino Z

Oldenburg

330987989

Landlord Z
Landgraf
Ladykiller xx
Warthburg
Laba Z
Sacramento Song xx
Grisette
Tiziana Z xx
Firebird xx
Toulouse Lautrec xx
Beata xx
Cork xx
Pampas Hero xx
Madre da Pilot xx

Crack Z

Zangersheide

Z089895

Crack
Corrado I
Cor de la Bryere
Soleil
Biserta
Raimond
Lanzette
Ragna Z
Ramiro Z
Raimond
Coralle Z
Golden Gate
Goldberg
Panama Z
---
Breeding Fee: $1500

Booking Fee: $250 (Booking Fee Included)

Available by: On Farm A.I., Transported Cooled Semen, Frozen Semen

LFG: Yes

Limitations: AI must be performed by a vet, mares must be properly vaccinated
NOTE:
The information on each stallion included in this Directory has been supplied by the owner. While every effort has been made to ensure the complete accuracy of all information, the CWHBA and its officers and officials make no claim or guarantee as to the accuracy of same and cannot be held responsible or liable for errors.
Close Window
---