Contact: maritime_chapter@canadianwarmbloods.com
Welcome to the Maritimes Chapter. We have an active membership of enthusiastic breeders and owners. If you are looking for a new Warmblood horse or an opportunity to join in our breed activities, we are ready to help. For more information about our programs and events contact us at maritime_chapter@canadianwarmbloods.com, for information about our foal futurity and mare inspections contact maritime_inspections@canadianwarmbloods.com.
The Canadian Maritimes is a coastal region of Eastern Canada comprising three provinces: New Brunswick, Nova Scotia, and Prince Edward Island. The word 'maritime' means 'of the sea' and this association brings a strong tourism industry to the area.
Nova Scotia boasts some incredible scenery and breathtaking coastline drives which take you through sought after tourist spots such as Peggy's Cove and Lunenburg, and into Cape Breton. Halifax hosts a large naval port and the province has a rich history associated with the arrival of immigrants and its American neighbours.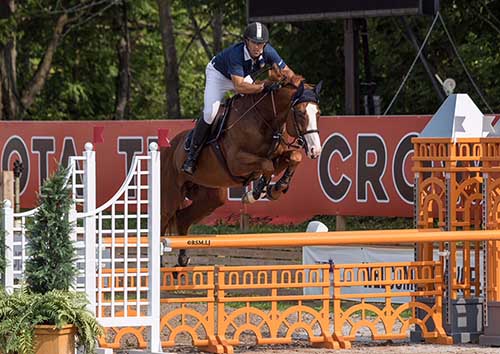 Prince Edward Island, also known as PEI, is an island situated off both the Nova Scota peninsula and east of New Brunswick. It is the smallest province in Canada in both land area and population, however, it is the most densely populated. It also hosts one of the countries main veterinary colleges which also services the major emergencies for large animals in the Maritimes, particularly those for horse owners.

Our last province is New Brunswick and, unlike the other two, New Brunswick's terrain consists of 83% forested uplands. New Brunswick is also the least densely populated than the rest of the Maritime provinces.

Despite being far from many of the top horse show venues to the west of the Maritimes, equestrians are dedicated to their passion. For a Maritime equestrian to excel they must be prepared to travel long distances in order to compete and advance. Despite these challenges the area boasts a small but dedicated group of Warmblood breeders in all three of its provinces.

One of its best known Warmblood stallions is Schwarzenegger (Hann), standing at Aileron Stables in PEI. Imported from Germany by Ruth Hanselpacker, 'Schwarzy' has been a favorite for both dressage and jumper breeding. He is a sought-after stallion as his offspring are known for their super basic gates, great rideability, and dual talent. Also standing at Aileron is Dauphin, son of the legendary Donnerhall. Dauphin is on the top list of the Hanoverian breed for type with many of his offspring mares in breeding having been awarded the coveted 'states premium' title.

The 2018 Canadian Warmblood stallion performance test champion, Bon Baloubet, is standing at Picket Hill Equestrian Centre in New Brunswick. Bon Baloubet's great grandsire was the almighty Olympic gold medallist, Baloubet du Rouet. This young stallion was awarded 10s across the board for his character, temperament, and willingness, and nine for his rideability. His talent for jumping is outstanding and was evident when he placed first at Angelstone International in the first round for the five-year-old young horse series. His first offspring arrived this spring and are showing themselves to be flashy, easy to handle, and with a solid build.

Piccolo is standing at Steele Family Warmbloods in Nova Scotia. Picollo's sire is the famous Westfalian Peking, and his grandsire on his dam's side is Ehrentush, champion stallion and sire of Olympic horses. Piccolo is at the beginning of his breeding career and is looking at having a big future both as a stallion and competition horse
The dedication of Warmblood breeders and the quality of their stallions means that despite being regionally isolated from mainland competition and connectivity, they are securely on the map of quality Warmblood breeding in Canada.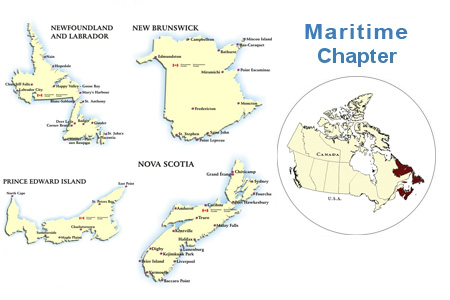 Post expires at 4:38am on Tuesday February 14th, 2023