Contact: on_chapter@canadianwarmbloods.com

The Ontario Chapter has been busy planning for 2022 Mare and Foal Inspections. This year we will be hosting two inspections: one in Eastern Ont and one in Western Ontario (locations east and west of Toronto).
So save the date for Western Ont Mare and Foal Inspection:
Date: Oct. 15, 2022
Venue: West Niagara Fairgrounds
Address: 1402 Mud St. West, Grassie, ON, L0R 1M0
Contact: ON_inspections@canadianwarmbloods.com
ON Inspections – Bailey Robinson – 705-930-3513

Anyone interested in hosting an Eastern Ont inspection can contact anyone on the Ontario Chapter executive. Send a PM via Facebook (FB).

The Ontario Chapter is on social media- follow us on Twitter, Instagram and Facebook. For Facebook – The Canadian Warmblood Ontario Chapter is group for breeders and CWHBA members and The Ontario Chapter Canadian Warmblood is an open page.

Ontario Chapter is considering hosting some informational/educational seminars if we have sufficient interest. We would like to hear from breeders as to what type of seminars they would consider being value added and interested in attending. Feel free to reach out via our FB page or Group to contact us.

Lastly this group is a volunteer run association. We are always looking for volunteers to help in the organizing and running of inspections or seminars. If you would like to volunteer – feel free to reach out to myself.

Helga Alcorn
Director of Communications
Ontario Chapter
Ontario, Canada's second largest province, has a diverse landscape. Ranging from rich agricultural land in the south, grasslands in the north and separated by the vast, rocky and mineral rich Canadian Shield. Ontario has more than 250,000 lakes and a diverse climate with warm summers and cold winters.
Industries range from agriculture, mining, manufacturing, and leading-edge technology software and technology. Within agriculture, Ontario has a strong and diverse equine presence. Ranging from pleasure riders to FEI professional riders competing at Equestrian-Canada-sponsored horse venues and shows. This range of riders drives the equine breeding industry and the Warmblood breeder.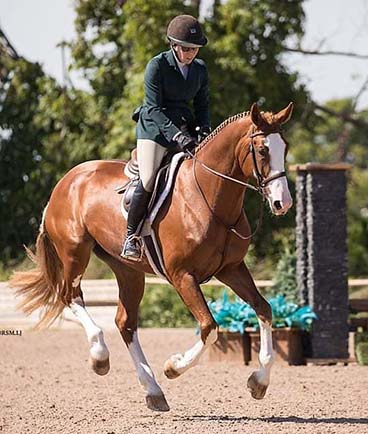 CWHBA's mandate is to continuously raise the standard of breeding to produce equine athletes that will excel in any equestrian sport. Ontario has seven approved CWHBA stallions. The CWHBA breeding rationale is that the approved stallions will produce offspring that are high quality, well-bred Warmblood horses suitable for Olympic disciplines.
Beau Balou (Bon Balou X Calypso du Moyon) is owned by Look Ahead Sporthorses. He is a very versatile stallion, having an elastic way of going, with a great canter and walk for the dressage enthusiasts. His jumping so far has proven to be very scopey and brave. He first crop of foals have arrived in 2020.
Aloha (Anrit x Auerbach xx), owned by Pikturesque Farm, has Classic European blood-lines with refinement characteristics, strong athletic jumping tech-nique and correct gaits.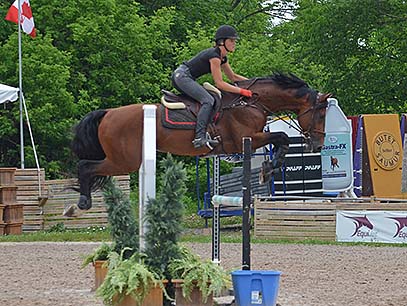 Cabardino (Carpaccio x Gaspari) is owned by W. Charlot Farm. Cabardino is the USEF #1 Hunter sire for 2017 and 2018. He is a spectacular 'four-foot' hunter who combines scope, tech-nique, temperament, beauty, and movement in one complete pack-age. He produces flashy, refined foals, who are intelligent, calm and easy to train.
Daccardi V (Indoc- tro x Glennridge) is a modern-day stallion owned by Triple H Farms. Daccardi V has an impressive pedigree, intelligent, excellent work ethic, charismatic, and well behaved. He has an exceptional temperament and ride-ability, and passes his modern looks and sport quality on to his offspring. An athletic stallion that has successfully competed in jumping, dressage and eventing.

Diamo Blue (Diarado x Chacco-Blue) is owned by W. Charlot Farm. Diamo Blue combines athleticism and unbelievable scope with an amateur-friendly temperament. Diamo Blue carries the bloodlines of the top two stallions of the WBFSH/ROLEX Jumping Sire Rankings for 2017 and 2018: Chacco-Blue and Diamant de Semilly.
His Querido (His Highness x Quattro B), owned by Vandenbrink Warmbloods, has fantastic conformation, three good gaits, and a beautiful jump. He is super laid back, very easy to handle, a pleasure to ride, and passes this on to his offspring. He is medium-sized, medium build, with plenty of bone, and very good feet. He passes on his beautiful head and neck, smooth topline and great foundation, and has already produced a number of youngsters that are very competitive on the line.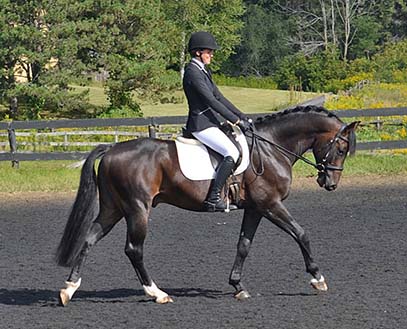 Viva Voltaire (Voltaire x Grannus) is owned by W. Charlot Farm. Viva typically produces beautiful horses with lots of chrome, outstanding movement, good jumping technique, and the most wonderful temperament. During his first years as a breeding stallion, Viva Voltaire produced outstanding horses for the dressage and hunter ring.
With these genetic resources, Ontario breeders are providing top Warmblood horses to the active Ontario sport community.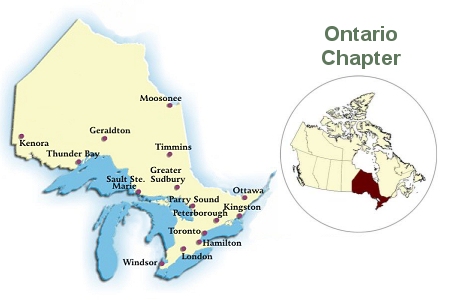 Post expires at 4:44am on Tuesday February 14th, 2023