Held at Old Gate Farm, Olds Alberta, five stallions challenged the 2022 Stallion Performance Test. This was the first SPT since 2019. All five stallions were approved under a new format that for the first time, incorporated linear profiling and discipline specific grading. Stallions were nominated for Hunter, Jumper and Dressage categories.
Under the close observation of our international judging panel of Jan-Ove Olsson senior judge from Sweden, Connie Dorsch EC hunter jumper judge, Joanne Wright Senior CWHBA judge and Lisa Longtin, CWHBA Director, assisted by Victoria Kendall, CWHBA office manager the following stallions were approved: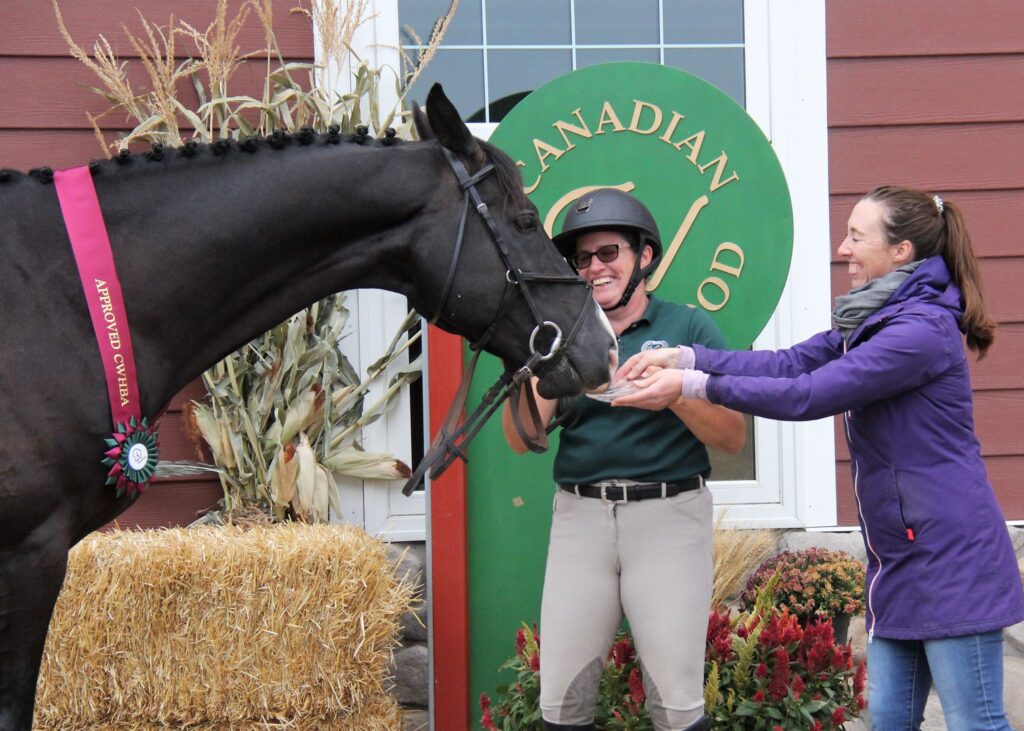 My Pleasure – black 2017 (For Pleasure – Calamity Jane Z x Cumano) B: Hanna Remans & Leon Spronken O: Klondike Victory Farm, Red Deer, Alberta. Jumper nominated, My Pleasure showed great scope, with a promising pedigree for show jumping. He demonstrated excellent character and responded very well to the test rider. He should have a big career. It is likely he would make an excellent cross on any mare for jumping. My Pleasure is the Overall High Score SPT Champion.
HVL Con Air – dark brown 2016 (Air Jordan – Velvet Black x Heartbreaker) B/O: Ashleigh Charity, Rocky View, Alberta. Jumper Nominated HVL CON AIR is a very masculine stallion with a great attitude and very clever. He should excel in the sport. Recommended for use on lighter jumping mares. HVL Con Air was the Overall SPT Reserve Champion.
T.W. Voltage – bay 2016 (Centim – Vera Lisa x Metall) B/O: Janine Olson, Red Deer, Alberta Hunter Nominated, T.W. Voltage showed good consistency throughout in all categories. Very positive to the jumps with a nice eye appeal. He would likely be best used with normal sized mares with good elasticity.
Faraday H20 – Chestnut 2018 (Floriscount – Raleska WF x Rascalino) B; Kendra Hansis O: Lauren Bamford, Craven, Saskatchewan. Dressage nominated, Faraday H2O showed three good gaits, especially in the canter. Under the test rider he proved to be a good student. He should have a nice future in the dressage ring. Recommended for use on lighter dressage mares.
Ladykiller K – light bay 2015 (Limited Edition – Paguera x Lord Incipit) B/O: Joy McKinnon, Spy Hill, Saskatchewan. Hunter nominated, Ladykiller K is a useful all around stallion. He gives the rider a good feel over the jumps. He would likely be best bred to a longer legged mare with a strong back.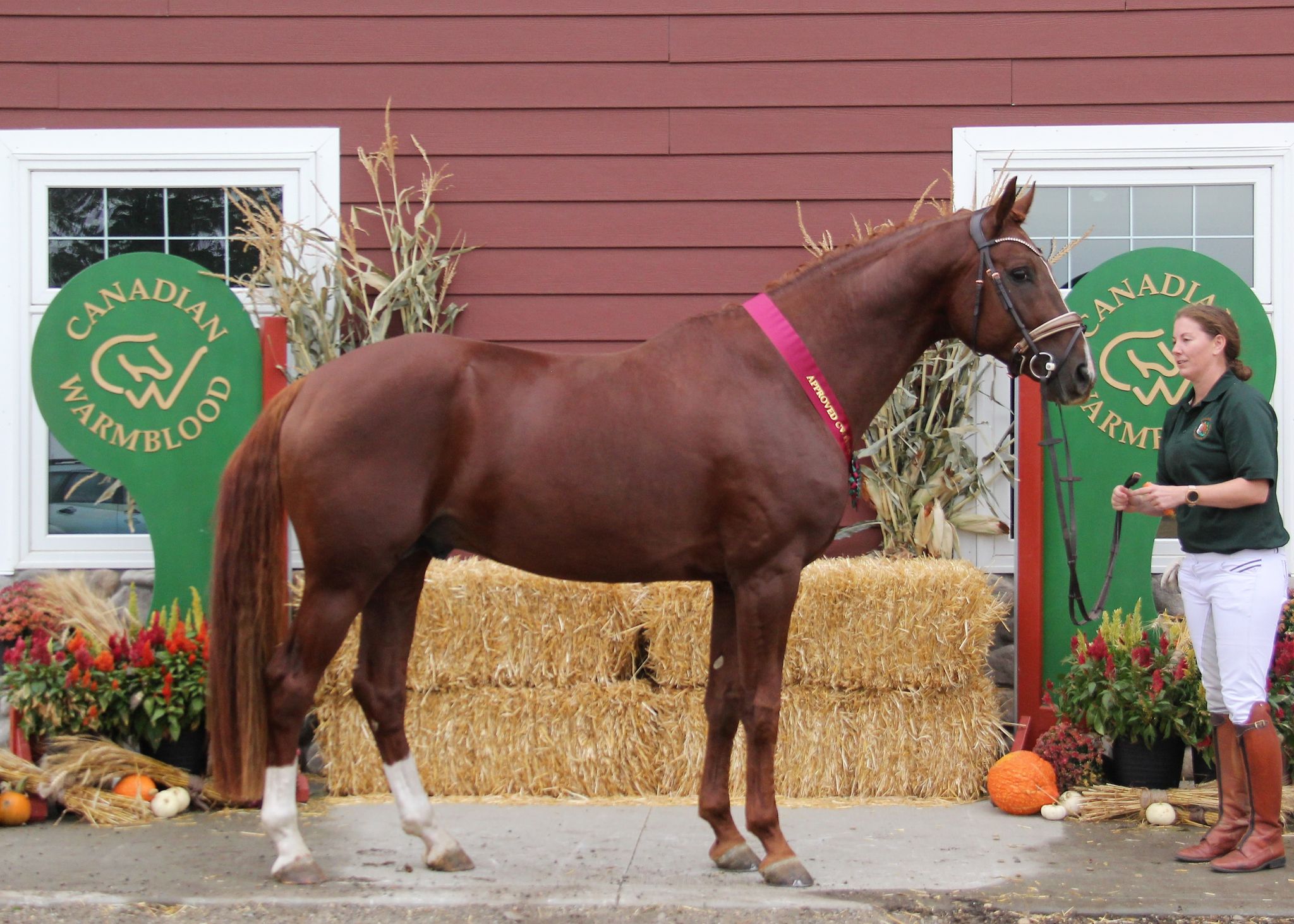 Clockwise top left to right Faraday H2O and Lauren Bamford, TW Voltage, Lynn Wachter and Janine Olson, Ladykiller K, Joy McKinnon and Lynn Wachter, My Pleasure and Lorrie Jamieson, HVL Con Air and Ashleigh Charity Photo credits Janine Olson