SONY DSC

By Carthago Sun III - Ciris x Charmeur AB-[CAN]7046-08 G

IMG_9847a

Elle Carrera AB-[CAN]7844-09 MM Lorrie Jamieson

Bliss premium mare (Beach Boy - Alleluah x Arkansas) photo credit Chris Gould

 "The CWHBA welcomes you to Canada's home of the Warmblood Horse"
"Where quality is in our nature"
Reminder
All paperwork and applications must be sent to our new office 404 Avenue D South
Saskatoon, Saskatchewan. S7M 1R4, CANADA 
Phone : 306-373-6620
(Central Standard time)
Our Help Desk continues to operate as usual email – office@canadianwarmbloods.com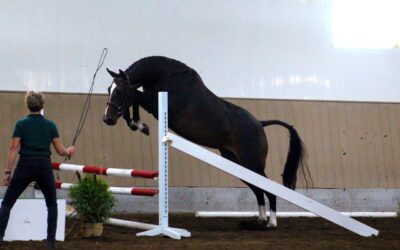 Gavin Pearson This year marked the 27th consecutive Fall Classic Sale presented by CWHBA-Alberta Chapter and hosted in partnership with ClipMyHorse. The concept of this sale when it was started was for breeders to come together to help each other market and sell...
read more
Annual General Meeting is tentatively scheduled for March 20th To be hosted by the Quebec Chapter. Watch for details as covid protocols evolve.
Stallion Owners Stallion Breeding Reports are due Nov 30, 2021. Click here to download your fillable PDF form.