SONY DSC

By Carthago Sun III - Ciris x Charmeur AB-[CAN]7046-08 G

IMG_9847a

Elle Carrera AB-[CAN]7844-09 MM Lorrie Jamieson

Bliss premium mare (Beach Boy - Alleluah x Arkansas) photo credit Chris Gould

 "The CWHBA welcomes you to Canada's home of the Warmblood Horse"
"Where quality is in our nature"
Membership Login
and Renewal
Member login IS HERE. To renew your membership for 2022 use this form. If you do not receive your login password within a week, please contact the office.
Reminder
All paperwork and applications must be sent to our new office:
404 Avenue D South
Saskatoon, Saskatchewan. S7M 1R4, CANADA 
Phone : 306-373-6620
(Central Standard time)
Our Help Desk continues to operate as usual email – office@canadianwarmbloods.com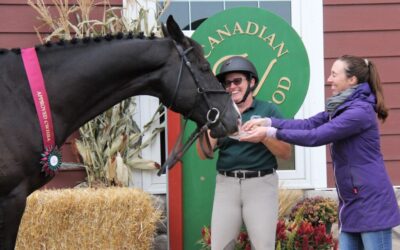 Held at Old Gate Farm, Olds Alberta, five stallions challenged the 2022 Stallion Performance Test. This was the first SPT since 2019. All five stallions were approved under a new format that for the first time, incorporated linear profiling and discipline specific...
read more
CWHBA STALLION PERFORMANCE TEST
The 2022 stallion performance test wound up Thursday Sept 29 th. Special thanks to host Old Gate Farm of Olds AB and to our volunteers and judges. Click here to read all about it.
WBFSH State of the Industry Report laying the groundwork
Read the newly published 2021 report  here.
CWHBA Logo Apparel at Land's End
Your "School" is CWHBA 
ID 900189572
Click on "shop for this school"
Read the September   Enews