Founded in 2003, the CWHBA young breeders team was the first non European organization to participate in the International Young Breeders Competition. The CWHBA young Breeders Program encourages youth to connect and gain knowledge on the breeding industry, while providing guidance and support to ensure they are prepared to have a positive impact on the equine community as a whole. The main activities of our program include but are not limited to; training and information sessions, encouraging participants to volunteer at CW events across the country, national competition, and participation by selected team members at the world championship competition representing the CWHBA Studbook.
Heads of team: Maria Ardito & Cathy Chalack
E-Mail:
YoungBreeders@canadianwarmbloods.com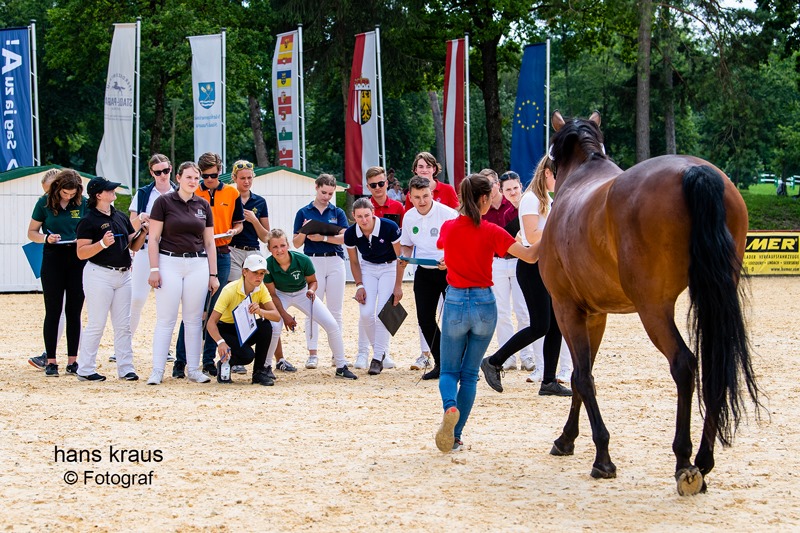 Meet the 2022 CWHBA Young Breeders Team
Coach Maria Ardito – Maria is the owner and operator of Blue Spruce Equine Services as well as coach of this years Young Breeders team. Maria has been engulfed in the equine industry for most of her life,… read more
Mikayla Brummund – I'm a grade 12 student at the Eston Composite School. I live on a grain farm in SW Saskatchewan near Eston. I plan on attending the University of Saskatchewan … read more
Hailey Mitford – Hailey has been riding out of Ridgedale Equestrian in Grimsby, ON since the farm opened 4 years ago. Hailey began volunteering in 2017 around the farm … read more
Avery Caine – I am a 17 year old from Rockwood, Ontario. I am currently finishing up grade 12 and will be heading off to Hartpury University (located in the UK) to study Equine Performance and Rehabilitation … read more
Nakisha Molyneux – I'm 21 years old and I live in Central Alberta, Canada. I've been riding since I was 13 years old and, if you ask my parents I've always been … read more
Celeste Caskanette – I am from Ontario Canada. I am currently attending university, where I am pursuing an Honours of Science degree. I started riding horses when … read more
Tayler Mundt – I am a fifteen you old with a big passion for horses. I live in a small town in Alberta. Currently I am in grade ten. I started riding when … read more
Are you interested in learning more about breeding and in international travel? To see what is involved click on the links below to learn about the application and tryout system for future CWHBA Young Breeders Teams. Please see the virtual tryout package. Start with the document titled IYB CWHBA TRYOUT APPLICATION 2022 and go from there.
Download the PDF forms here
IYB CWHBA TRYOUT APPLICATION 2022
IYB CWHBA CONFORMATION HORSES TO BE JUDGED
IYB CWHBA TRYOUT SCORE SHEETS 2022
You can also view and download a full information PDF by clicking here