BON BALOUBET – Approved

Registry:
Canadian Warmblood
CWHBA SPT – Saddlewood, ON
CWHBA #:
NB-[CAN]8461-13 S
WFFS:
Negative
Date of Birth:
2013
Colour:
Chestnut
Height:
16 Hands
Owner:
Sarah King
Standing:
Picket Hill Equestrian
Contact:
Sarah King
Address:
50 Kingsley Road, Esteys Bridge, NB E3G 6E3
Telephone:
506-442 2299 Fax:
E-Mail:
sjking18@hotmail.com
Web Site:
https://pickethillequestrian.com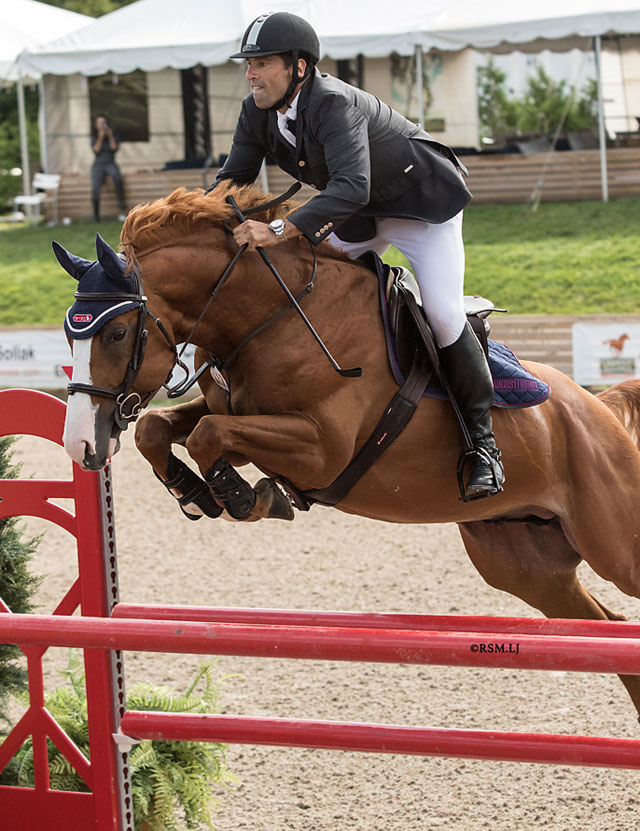 Comments:
Bon Baloubet has it all. Temperament, conformation, athletic ability, movement,beauty, and intelligence. He is expected to reach 16.2h.

Balou was started under saddle in 2016 and his kind temperament and athleticism has made his training easy. Balou has huge jump and scope. His impeccable pedigree and incredible talent shows through in everything he does and we look forward to seeing the same qualities in his offspring.

This lovely stallion was also licensed for the Oldenburg NA registry in 2016, achieving the mandatory score without needing to complete the under saddle section of the inspection. At his CWB stallion inspection in ONT, 2016 he scored 9 for his jump and scope. Highfalutin' Miss is an incredible mare who competed on the Calgary show jumping circuit including Spruce Meadows where she always placed in the ribbons. She was Rocky Mountain Winter Series Champion in 2008.

This stunning mare was reserve champion and premium mare at the Canadian Warmblood Horse Breeders Association Inspection in Ponolka, Alberta, in 2012. She placed 7th overall out of 94 mares inspected across Canada that year.

This super mare passed her courage and desire to win onto Bon Baloubet who is already making his mark in show jumping, winning the first week in the summer series 5 year old young horse championships at Angelstone International, August 2018.

Bon Baloubet finished his first year show season in 2018 competing 1.20m and went on to attain champion stallion at the CWB Stallion Performance Test in Bethany Ontario with a wonderful index of 121.90. He achieved four maximum scores of 10 for his character, temperament, willingness and constitution. Placing first in dressage and second in jumping. He was awarded the top rideability score from the test master.
---
Bon Balou

Hanoverian

APPR4369-06 S

Balou du Rouet
Baloubet du Rouet
Galoubet
Mesange du Rouet
Georgia
Continue
Georgette II
La Belle
Argentinus
Argentan I
Dorle
Larika
Landadel
Morika

Highfalutin Miss

Thoroughbred

APPR3971-95 P2

Present Value xx
Halo xx
Hail To Reason xx
Cosmah xx
Fairly Regal xx
Viceregal xx
Fair III xx
Gray Steppe xx
Preferred Steppe xx
Nijinksy II xx
Top Round xx
Gray Leader xx
Baron Gruder xx
Mitey Scanty xx
---
Breeding Fee: $1250.00

Booking Fee: $250.00 (Booking Fee Included)

Available by: On Farm A.I., Transported Cooled Semen, Frozen Semen

LFG: Yes

Limitations:
NOTE:
The information on each stallion included in this Directory has been supplied by the owner. While every effort has been made to ensure the complete accuracy of all information, the CWHBA and its officers and officials make no claim or guarantee as to the accuracy of same and cannot be held responsible or liable for errors.
Close Window
---