CALIDOSTAR – Approved

Registry:
Holsteiner
CWHBA SPT – Olds, AB
CWHBA #:
AB-[CAN]APPR2818-02 S
WFFS:
Not Tested/Not Declared
Date of Birth:
2002
Colour:
Grey
Height:
16.2 Hands
Manager:
Roy Graham
Standing:
Innisfail AB
Contact:
Roy Graham
Address:
, Red Deer County, AB
Telephone:
403 227 2387 403 341 9775 Fax:
E-Mail:
Web Site: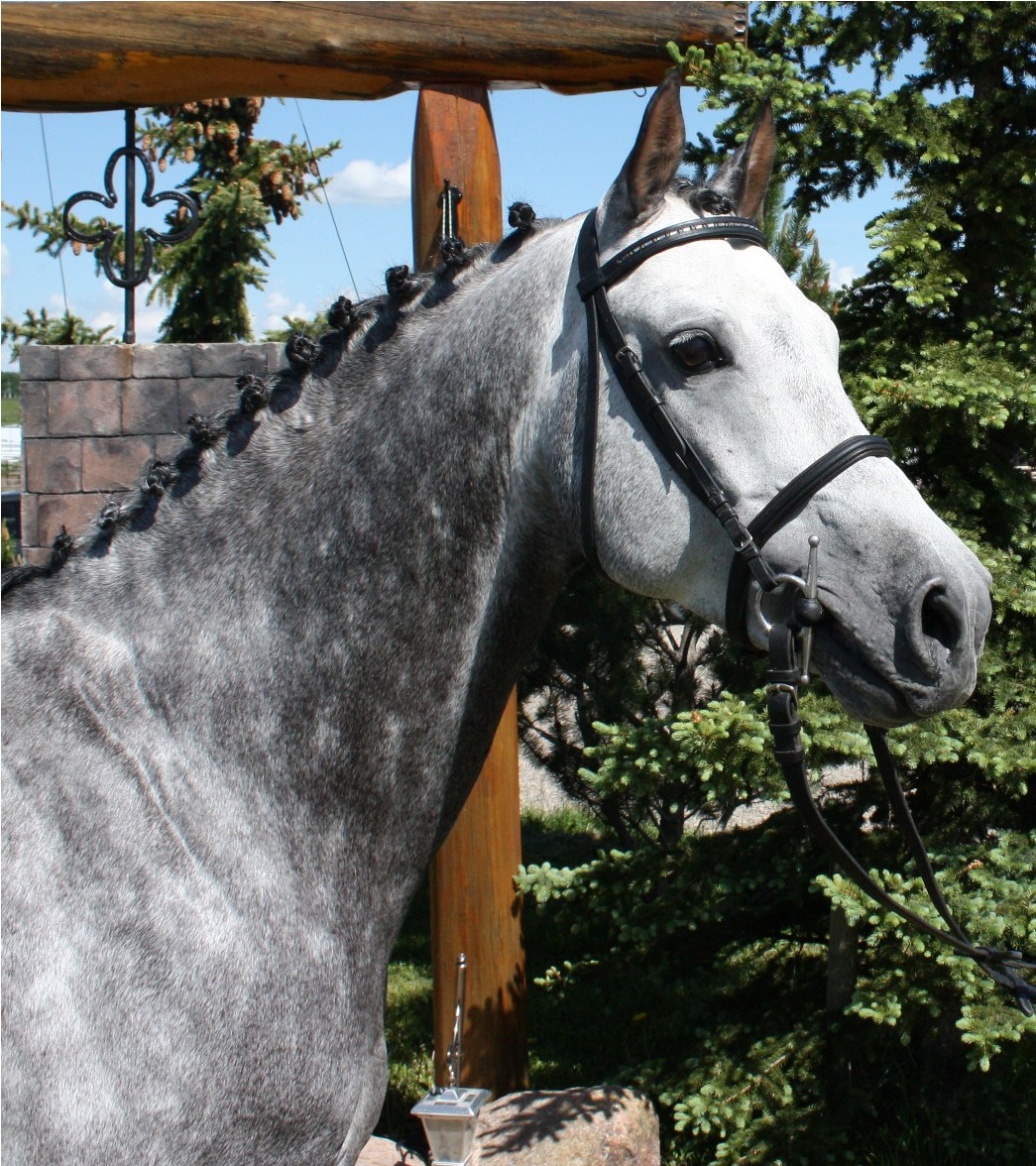 Comments:
Calidostar is a Holsteiner Stallion with an impressive pedigree going back to Calido I, Cantus, Ahorn Z and Alme. He is a very elegant modern type stallion with the movement for dressage and the scope and technique for the jumper ring.
His sire Calido I is a well known stallion in Europe. He has numerous approved sons and many successful offspring. Calido I was the best stallion at his performance test in the jumping section.
Calidostar's dam is sired by the famous stallion Ahorn Z. Ahorn Z is by Alme who had numerous offspring in the Grand Prix ring and many approved sons. Ahorn's dam, Heureka was a winner in the grand prix ring herself, winning the famous Aachen derby.
Calidostar was the winner of the licensing in Olds in 2005 for the Canadian Warmblood Association. He ended overall with a first premium. In 2007, he was approved at the Stallion Performance Test in Olds.
---
Calido I

Holsteiner

OT-APPR948-91 S

Cantus
Caletto l
Cor de la Bryere SF
Deka
Monoline
Roman
Usa
Baroness Vll
Coriander
Coriolan
Primadonna
Kollet
Roman
Borade

Kilexa

Holsteiner

321 21 00056 95

Ahorn Z
Alme Z
Ibrahim
Girondine
Heureka Z
Ganeff
Norida
Solina
Carneval
Cor de la Bryere
Assa
Nota
Format
Ilexa
---
Breeding Fee: $1500.00

Booking Fee: $n/a (Booking Fee Included)

Available by: On Farm A.I., Transported Cooled Semen,

LFG: Yes

Limitations:
NOTE:
The information on each stallion included in this Directory has been supplied by the owner. While every effort has been made to ensure the complete accuracy of all information, the CWHBA and its officers and officials make no claim or guarantee as to the accuracy of same and cannot be held responsible or liable for errors.
Close Window
---