KUMANO – Approved

Registry:
Oldenburg
Sport –
CWHBA #:
MB-(CAN)APPR3594-04 S
WFFS:
Tested Clear (N/N)
Date of Birth:
2004
Colour:
Bay
Height:
16.1 Hands
Owner:
Jan Ash-Gross
Standing:
Eastridge Farm
Contact:
Jan Ash-Gross
Address:
1 Nanton Blvd., Winnipeg, MB R3P 0M8
Telephone:
204-223-5217 204-222-8592 Fax:
E-Mail:
mgpartners09@gmail.com
Web Site:
www.eastridgefarm.ca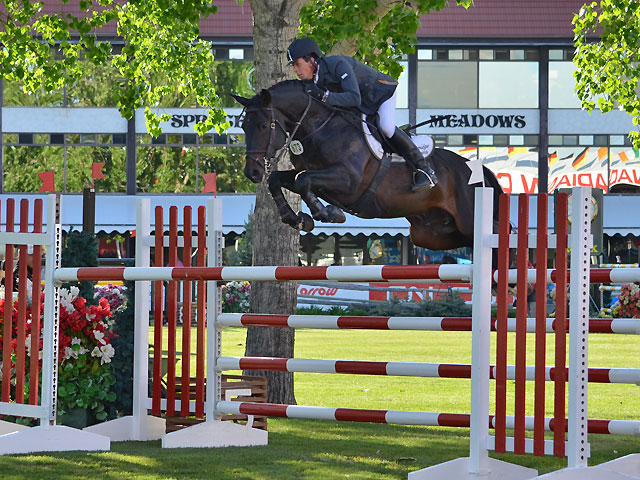 Comments:
Sired by Kannan this stallion has had a successful career in the FEI division showing in 1:45m and 1:50m at Spruce Meadows and RMSJ with many wins and placings.He has a great work ethic and stamps his foals both with his physical qualities and his wonderful train ability and temperament.His offspring are now competing successfully in the jumper ring.
---
Kannan

Dutch Warmblood

DE304040413092

Voltaire
Furioso II
Furioso xx
Dam de Ranville
Gogo Moeve
Gotthard
Mosaik
Cemetta
Nimmerdor
Farn
Ramonaa
Wozieta
Le Mexico
Rozieta

Furetta

Oldenberg

DE418180642101

Landjunge
Landgraf I
Ladykiller xx
Warthburg
Minerva (ex;Janida)
Metellus
Bama
Fureida II
Godehard
Gotthard
Alsterkunde
Fureida
Furioso II
Heida II
---
Breeding Fee: $1000 2 year IFG. $500 No gaurantee

Booking Fee: $ (Booking Fee Included)

Available by: Frozen Semen

LFG: No

Limitations: IFG 2 year limit
NOTE:
The information on each stallion included in this Directory has been supplied by the owner. While every effort has been made to ensure the complete accuracy of all information, the CWHBA and its officers and officials make no claim or guarantee as to the accuracy of same and cannot be held responsible or liable for errors.
Close Window
---